Mustang Rocking Horse
-- GaryHammond --
This started out as a fun rocking horse toy for my first grandson, Daniel on his first Christmas in 2002. The Ford Mustang is a great American muscle car and I used to own a '67 GT, so I thought it would make a perfect rocking horse. Daniel loved it. But then came along two more grandchildren, so I made two more evolutions of this rocking horse. And then in 2012, I got a fourth grandchild and she needed a rocking horse as well!
In fact, I even got this "Requisition Request" for the last one on Father's Day of 2011!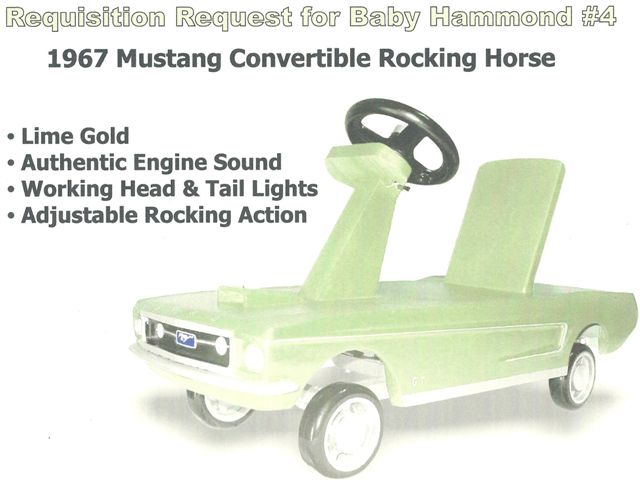 The rocking horse body is made of wood and mounted on an aluminum frame. The head and tail lights are LEDs that alternate on/off with switches mounted under the body such that they trigger when the car is rocked. There is also a sound chip with a custom recording of Grandpa and Grandmas voices over the top of some engine sounds from my Bradley GT car. The sound is activated by the horn button on the steering wheel.
This is Serial #1 for Daniel.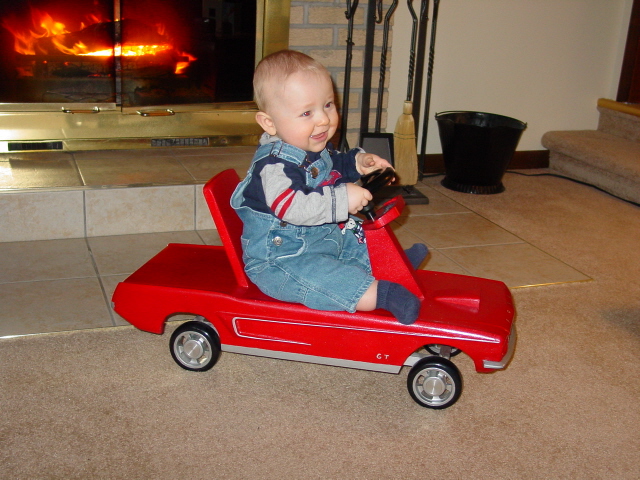 Daniel's Video 2
This is Serial # 2 for Mary.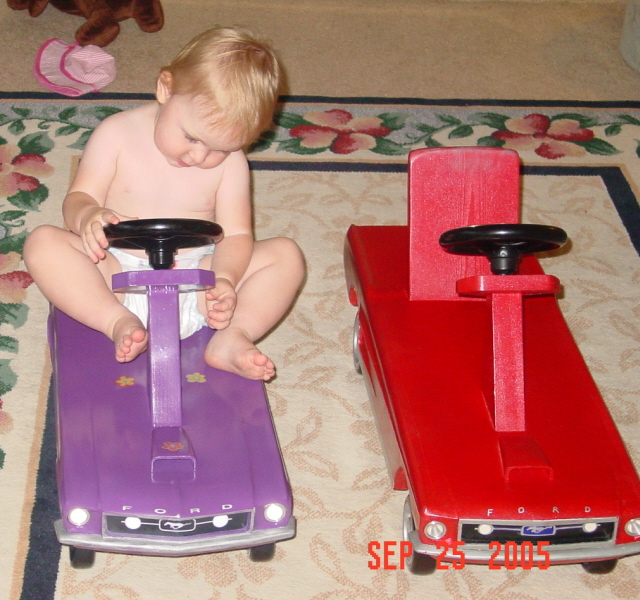 Mary's Video 2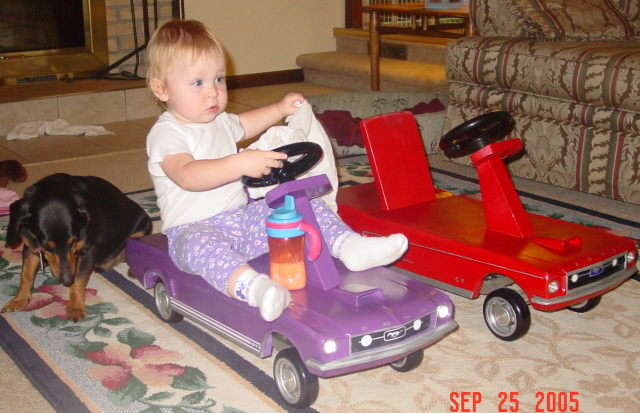 Extreme Motor Sports
This is Serial # 3 for Matthew.
And here's Serial # 4 for Elizabeth showing some of the parts and the process of construction.
---